California
Many clients have fully entrusted all their industrial cleaning needs to durable and reliable industrial cleaning equipment from Pacific Dust Collectors & Equipment. Our range of products features high performance and eco-friendliness which are factors necessary to make your investment worthwhile. For result-oriented and high-performance industrial maintenance equipment, dust collectors, and industrial vacuums for sale or rental, Pacific Dust Collectors & Equipment is the brand trusted by a wide array of industries.
About California
California is located within the Pacific Region of the U.S. with a population of 39.5 million spread across on its 163,696 square miles of total area. California is the highest populated state and the third biggest by area. It is popular for its modern culture where its mass media and entertainment scene is greatly hyped about across the globe.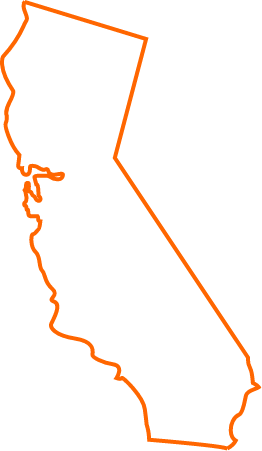 Location
Pacific Dust Collectors & Equipment 15355 SE Minuteman Way, Claskamas, OR, 97015
Dust Collectors in California
For powerful dust collection systems, Pacific Dust Collectors & Equipment offers different models under the EnTech Cyclone series that are highly dependable. Each model went through 20 years of planning and development works which displays assured performance and creative innovation to cater to industrial needs.
Industrial Vacuums in California
Simply choose from our options of either skid mounted or trailer mounted for your industrial vacuum needs. They come in either 200 HP or 170 HP respectively depending on the scale of your cleaning projects. Regardless of your choice, each model is powerful and reliable.
Abrasive Blasting Equipment in California
Abrasive blasting equipment from Pacific Dust Collectors & Equipment performs at high speeds while still maintaining cost-efficiency. These are just a couple of its traits that are easily worth a long-term investment.
Decontamination Trailer Rentals in California
Safety of use and durability are showcased by our decontamination trailers which are up for rental. Industrial projects can look forward to OSHA-compliant products under this category.
Frost Fighter Heaters in California
Frost fighter heaters often require a lot of energy which in turn costs a lot as well. At Pacific Dust Collectors & Equipment, we offer a cost-efficient and energy-saving range of equipment that are still durable and powerful.
Air Dryers in California
An energy-efficient option is important for many companies when it comes to air dryers to save on costs during long-term use. With the range of air dryers from Pacific Dust Collector & Equipment, you can expect energy-efficiency and a powerful performance for every machine to protect your systems and processes.
Recycling Equipment in California
Pacific Dust Collectors & Equipment is the brand to trust to fulfill your needs for recycling equipment. Our equipment is long-lasting, heavy-duty, and efficient to cater to different industrial recycling needs.
Why Should You Work with Pacific Dust Collectors & Equipment in California?
Pacific Dust Collectors & Equipment aims to provide reliable industrial cleaning equipment that are durable, efficient, and cost-effective which are suitable for any scale of projects. We have an experienced service team on standby around the clock to answer any product inquiries that you may have during usage. Our delivery team is quick, reliable, and always on time to meet shipping schedules that have been allocated according to individual client's requirements.
If you have any questions for Pacific Dust Collectors & Equipment, feel free to call us at 503-318-3860 today.