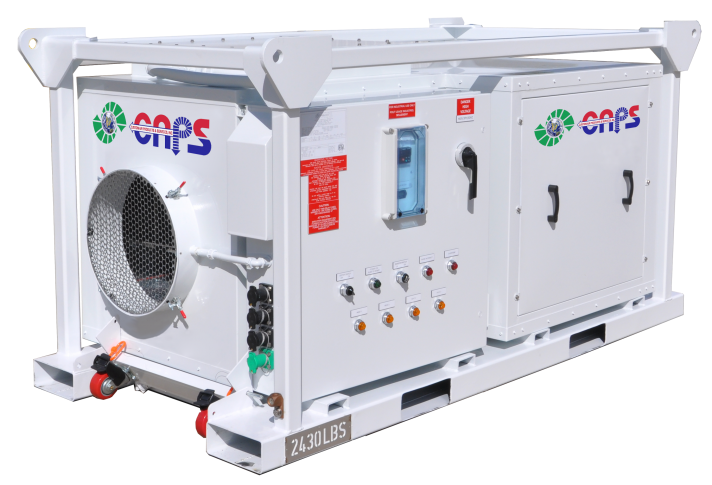 150kw
CAPS
Ever felt like you needed a heavy-duty air heater for your building? Look no further than Pacific Dust Collectors & Equipment. Whether it be heating, drying, calcining, melting, or any other chemical processing applications, we have the air heater that you need. We offer different models for air heaters at different capacities. We provide support manuals, 24-hour phone service, and professional-grade equipment.
About 150 kW Heater
The 150kW heater is a professional-grade industrial air heater with specifications as follows:
• 96" x 50" x 55 ¼" (L x W x H w/ casters) or 96" x 50" x 50 5/8" (L x W x H w/o casters)
• 2,500 lbs
• Unit capable of 300 F leaving air temperature
• Hot-dipped galvanized cage and skid
• Heating capacity control options with four stages
• 3-level heating: High/Medium/Low selector switch
a. High (4 stages) =150 kW
b. Medium (3 stages) = 112.50 kW
c. Low (2 stages) = 75 kW
• Coated stacking/lifting cage
• VFD air volume control
• Rugged design built for rental duty
• Direct drive plenum fan
• Easy access panels for efficient serviceability
• 1" Thermax cabinet insulation
• Corrosion resistant hardware
• Heavy-duty tie-downs, forklift slots, skid
• …and more!"