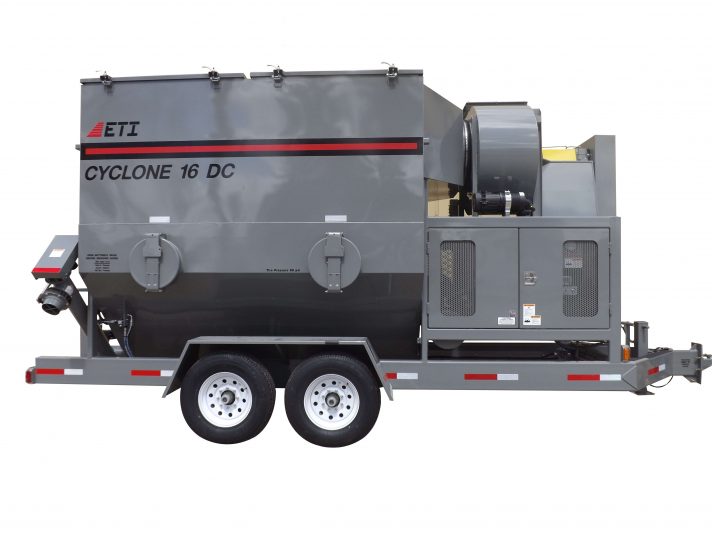 16DC Diesel Power
Entech
Cyclone 16DC Diesel Power is a dust collection system that's backed by over two decades of jobsite proven performance, innovation, and product development. This product offers exceptional air handling and particulate collection capabilities, and can ensure the safety of all users.
About the 16DC Diesel Power
Check out the key features of the 16DC Diesel Power:
Heavy duty construction
High-quality finishes (e.g., acrylic urethane top coat or epoxy primer)
DOT approved trailer lighting
Air inlets designed to provide job-site versatility
 Top loading filters can be changed by a single operator
Hydraulically powered unloading augers
Filter baffle system extends filter lifespan and enhances pulse jet cleaning
Full engine enclosure protects against weather and vandalism
 Extremely low air-to-cloth ratio
 ... and more!