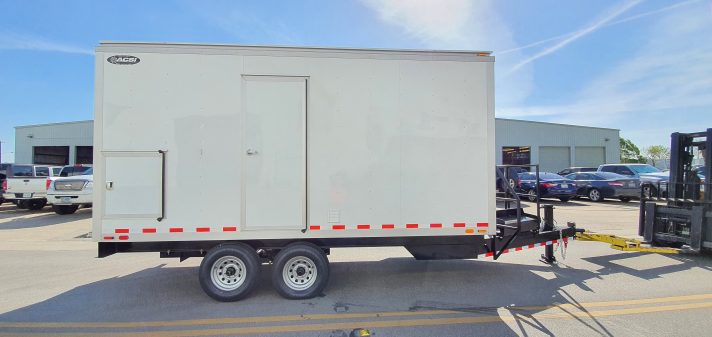 2 Stall Shower Trailer
ACSI - us
Are you looking for 2 stall shower trailers that you can use for leisure or emergency purposes in your respective industries? We have them here at Pacific Dust Collectors and Equipment. Aside from being recognized for providing well-maintained, clean, and operating equipment, we also make it a point that we have perfect machinery for industrial cleaning projects.
About 2 Stall Shower Trailer
Our 2 Stall Shower Trailer is made to suit locker room and private stall layouts. Engineered for comfort and durability, it features the following:
Plenty of space for comfortable showering
Waterproof interior
Fast and easy to clean – no more mop and bucket needed
Comes with slope tanks for efficient pumping
Less build up washing out after pumping
Roof vents atop each stall for fresh air ventilation
Fold-out handrails and steps
…and more!