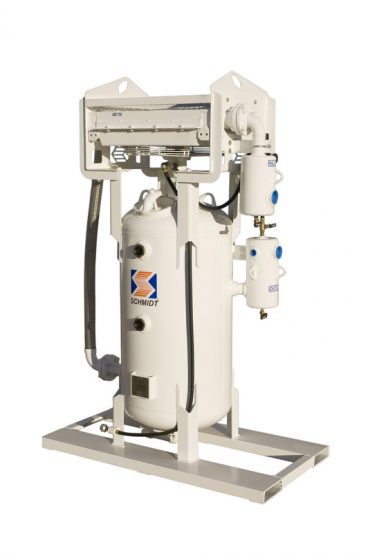 AirPrep Systems-Air Dryer System (ADS) – Desiccant Air Dryer
Schmidt
If you need to run critical applications in high humidity environments, it is important to use a reliable air dryer system that can effectively remove excess moisture. One of the solutions is to utilize an AirPrep System as it can handle the moisture generated in such environments. At Pacific Dust Collectors & Equipment, we offer AirPrep Systems - Air Dryer Systems (ADS) that offer maximum air treatment.
About AirPrep Systems - Air Dryer Systems (ADS)
Check out the key features of the AirPrep Systems - Air Dryer System (ADS):
Effectively captures debris and errant small particles
Designed to prevent internal rusting
Operates well in high humidity environments
Offer a high level of moisture removal for critical applications
Can withstand wide temperature fluctuations in various blast operations
Recommended for use in sodium bicarbonate applications
... and more!