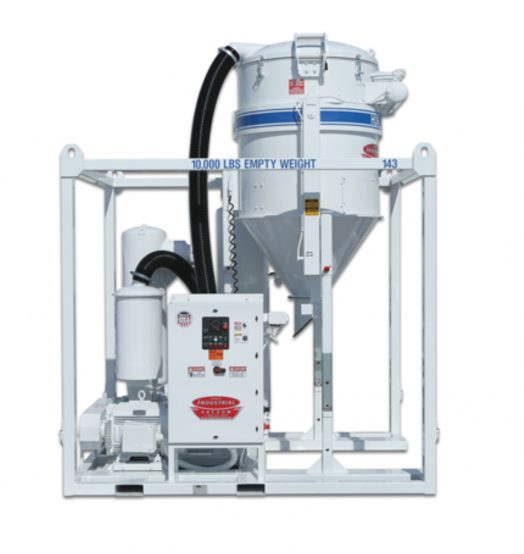 Hurricane 500 EM
Industrial Vacuum
Looking for trailer-mounted, industrial vacuums like the Hurricane 500 EM? Look no further. Pacific Dust Collectors & Equipment is ready to provide what you need. We are an industry leader on the west coast when it comes to offering dust collectors, industrial vacuums, and maintenance equipment to our customers. We are also recognized as a top leader in helping industries with their cleaning tasks, and we comply with eco-friendly cleaning standards.
About Hurricane 500 EM
Hurricane 500 EM is a skid-mounted vacuum that features the following:
Variety of configurations ranging from 100hp to 150hp of output
Vacuum airflow with OSHA approved guard
Instrument panel with push-button on/off switch, filter cleaning on/off switch, and disconnect lever
460-volt, hostile duty power source
Wet or dry operation
Emergency stop button
Automatic cone vibrator
12" inlet blower silencer and 12" blower discharge silencer
... and more!