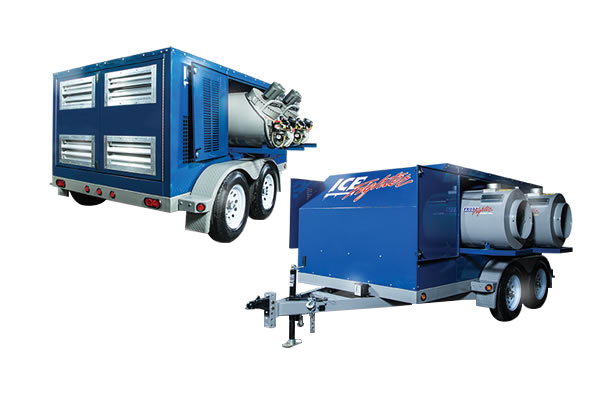 Indirect Fired Self-Contained Series
Frost Fighter
The Frost Fighter Indirect Fired Self-Contained Series is specifically designed for use in remote sites or those with no reliable power sources. The units are mounted on side-rails which make them easier to operate and to switch from one power source to another (grid power or generator power) depending on what is available on site.
About Frost Fighter Indirect Fired Self-Contained Series
Frost Fighter Indirect Fired IHS ICE Fighter Series delivers clean heating solutions with maximum efficiency. The fact that you have a choice of diesel or natural gas-powered heaters ensures that you can take advantage of the most cost-effective fuel material. Here are some other features of these incredible heaters.
Can handle duct runs of up to 100 feet for every outlet
Highly efficient and the units are designed for minimal heat loss
Can come complete with fuel tanks and generator (trailer package)
Tough and durable build to ensure it can operate in the harshest of conditions
… and more!