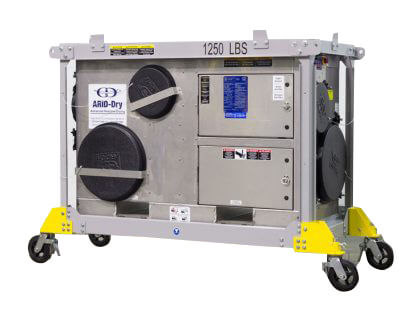 MS-2400/1000 Hi/Lo Mobile-Dry Units
CDI HVAC
Shop at Pacific Dust Collectors & Equipment today to enjoy the best deals for heater and dehumidifier systems. We are a reliable and trustworthy company that provides the best dehumidification equipment from the best brands available. We are dedicated to offering our clients the best customer service and working tirelessly to ensure that all of your business needs are met. Contact our customer support team now!
About MS-2400/1000 Hi/Lo Mobile-Dry Units
MS-2400/1000 Hi/Lo Mobile-Dry Units are a one-of-a-kind construction heater and dehumidifier systems that are sure to stand the test of time. These machines are made of the finest materials and have the following features:
Remote humidistat options
Trailer mounting options
18 or 20 inch round supply connections
Option for protective cage
2 swivel locking castors
2 fixed castors
Lifting and stacking cage options
New and improved compact design
Lightweight
... and more!