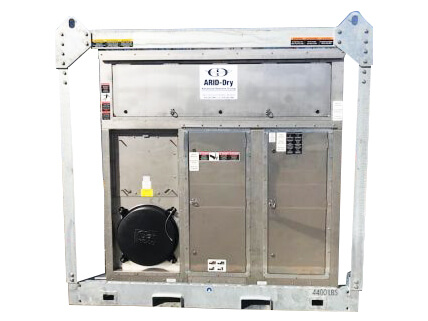 MS 6000/5000 RC 2 Units
CDI HVAC
Are you looking for quality dehumidification equipment? If you are, you are in luck because Pacific Dust Collectors & Equipment offers a wide collection of dehumidifiers and other cleaning equipment from notable brands. In addition, our products are sold at very competitive rates. Shop with us today if you want to enjoy unmatched customer service to meet your business and industrial cleaning needs.
About ARID-Dry® MS 6000/5000 RC 2 Units
ARID-Dry® MS 6000/5000 RC 2 Units is a mobile, industrial dehumidifier that is of top-quality and has a wide range of key features, including:
 Trailer mounting options
 Choice between 18 or 20 inch round connections
 Lifting or stacking cage options
 Actual CFM measured and shown (with VFD option)
 Compact design with smaller unit length (less than width of truck deck)
 Dual-wall panels with insulation
 Standard 7.5 inch of ESP
 Remote humidistat option
 ... and more!